Autumn 2014
Business, Banking & Finance
Liquidity matters, says Citi Private Bank
The world of private banking continues to evolve to meet the needs of ultra-high net-worth individuals (UHNWIs). Wealth managers continue to develop their platforms to meet the needs of their client base and increase the services that are made available. Yet, amongst the universe of investment opportunities out there offering different rates of return, holding cash remains commonplace amongst UHNWIs.
Samba Nandakumar, Citi Private Bank's Head of Banking Products for Europe, Middle East and Africa (EMEA) tells Arabian Knight that although the nature of private banking has indeed changed, clients still "always wish to maintain some level of liquidity".
"Citi Private Bank has one of the most formidable investment platforms in the private banking space which sets us apart from our competitors. If you take into account both our global reach and the fact that we are one of the few private banks to provide a fully institutional level of service to our clients, then you have some very real differentiators," he explains.
Samba has been the Head of Banking Products at Citi Private Bank for two years in addition to being the Global Chief Administration Officer for Investment Finance and Banking. Prior to taking on this role, Samba was the Chief Financial Officer for Citi Private Bank in the EMEA and therefore is no stranger to either private banking or issues around cash.
"Our exclusive investment platform has such depth and breadth which ranges from traditional capital markets offerings – such as equities, FX and fixed income – through to private equity, hedge funds and club deals opportunities. As well as this, we have institutional type investment offerings such as co-investment opportunities," he says.
"There is, however, one thing that I always notice amongst our client base and more generally amongst the UHNWI community, and that is the need to maintain liquidity. Our clients recognise that cash is a key component of a fully diversified and balanced investment portfolio, a view that is completely in line with our way of thinking."
It is common knowledge that UHNWIs dedicate a portion of their portfolio to cash and numerous reasons are given for this, from the security of knowing that one has ready access to cash also known as liquidity, through to the belief of some that cash is king.
Samba elaborates on this fact, explaining the presence of cash as an asset class in portfolios. "Clients always wish to maintain liquidity due to a whole host of reasons and we at Citi are strong advocates of truly diversified portfolios. The proportion of cash our clients hold depends on numerous factors such as the economic cycle and capital market activities," he says.
"It is important to note that Central Banks around the world have driven down the returns on cash in the last few years. However, this has not dented the interest in liquidity, and one should remember that the major mitigating factor of cash is the flexibility it can provide during times when markets come under pressure."
At Citi Private Bank, there are a number of banking solutions that are provided to cater for the need to hold cash and therefore maintain an element of liquidity, he points out.
"In terms of asset allocation in a portfolio, there should always be a cash element. The important thing for our clients is that they enhance yield whilst maintaining liquidity," he explains. "In layman's terms, we are talking about clients wanting to make sure that their cash is working hard for them as opposed to just sitting there and not being deployed effectively for a good relative return.
"We are a part of one of the largest and best capitalised banks in the world. This enables us to offer products and services that can meet a diverse range of personal banking interests. Our clients can take advantage of an array of customisable banking and liquidity solutions to meet these very requirements. We even have a product which is designed with Islamic finance values in mind."
Samba is eager to point out that the suite of liquidity solutions available is very much dependent upon the clients and their circumstances. Any conversation that takes place will always involve the client's private banker and a holistic analysis of the client situation will be undertaken.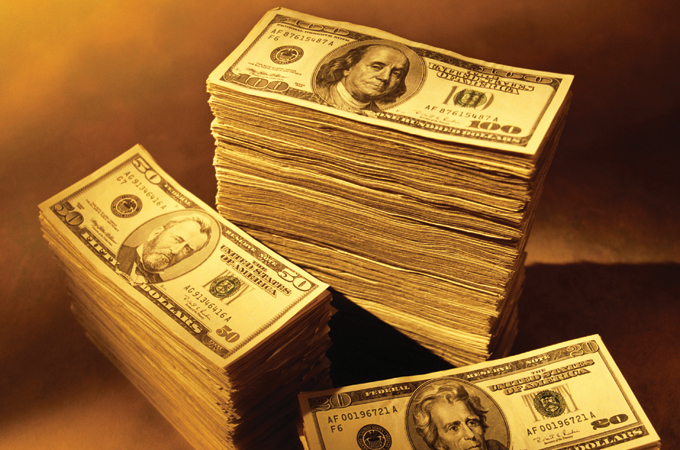 "
There is, however, one thing that I always notice amongst our client base and more generally amongst the UHNWI community, and that is the need to maintain liquidity. Our clients recognise that cash is a key component of a fully diversified and balanced investment portfolio, a view that is completely in line with our way of thinking