Winter 2023
Luxury Goods, Jewellery & Watches
Wonderful Watches
About 50 maisons will unveil their latest creations, while renowned experts and speakers will analyse watch trends, explain what makes a watch valuable, or how to start a vintage watch collection at the show in Geneva
The heart of Geneva will beat to watchmaking rhythms when Watches and Wonders opens its doors on March 27.
Visitors will be able to discover the wonders that the 48 watch brands and manufacturers will be unveiling and dive into the world of exceptional watches during the event which runs till April 2.
For the first time this year, Watches and Wonders will also take place 'In the City'.
Watches and Wonders will invite the inhabitants of Geneva to enjoy an immersive experience at the heart of a Salon, designed as a sumptuous village with its squares, alleys, restaurants and watchmaking worlds.
At this event, eagerly awaited by the main players in the watchmaking industry, the maisons will unveil their latest creations. The first days are reserved for business visitors, while the general public is expected on April 1 and 2, when they can take a journey into the heart of time.
More than just a trade show, it will be a passionate experience to be enjoyed in person or online via the watchesandwonders.com platform.
The event is also a place where you can listen to and learn from the professionals. An extensive programme of talks has been specially organised for the general public on April 1 and 2. Around six talks and discussion panels will be held each day.
Renowned experts and speakers will analyse watch trends, explain what makes a watch valuable, or how to start a vintage watch collection.
Topical subjects will also be discussed, such as the metaverse, NFTs, blockchain and circularity.
While the Salon is the highlight of this annual rendezvous, the whole of Geneva will hum to the rhythm of watch movements for a whole week. The major watch stores on Rue du Rhône and Rues Basses will also open their doors In the City in order to unveil special designs, ornate pieces and rare watch complications during a skilfully orchestrated rally.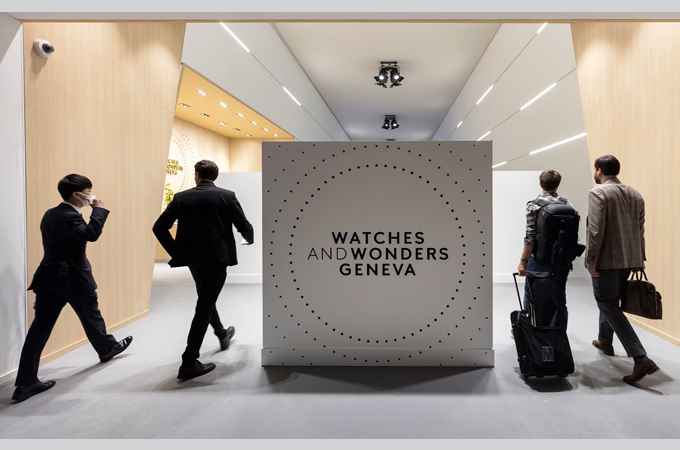 "
For the first time this year, Watches and Wonders will also take place 'In the City'. Watches and Wonders will invite the inhabitants of Geneva to enjoy an immersive experience at the heart of a Salon, designed as a sumptuous village with its squares, alleys, restaurants and watchmaking worlds